Coaching Schedule
Coaching Schedule

Join
Real Pro Systems
co-founder and KW agent
Galand Haas
for two information-packed coaching sessions on capturing and cultivating leads. Learn the strategies that have helped Galand generate thousands of internet leads and dominate the Eugene Oregon real estate market.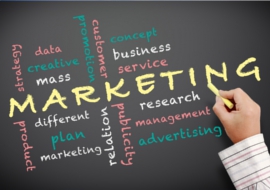 Session 1 - Lead Generation
Learn how to market your website and generate leads! Join Real Pro Systems co-founder and successful agent Galand Haas for practical tips on how to generate leads and market your website. Strategies covered in detail include: Stealth site marketing; integrating successful print campaigns; low cost marketing ideas; pay-per-click budgets; and the benefits of branded vs non-branded marketing.
Session 2 - Lead Conversion
This session is the follow-on to Coaching Session 1 (Lead Generation). Lead conversion strategies covered include: Effective email campaigns, permission-based marketing; and long-term strategies for converting prospects into clients.
Recorded Coaching Sessions
Although we recommend joining the live coaching sessions to hear the most recent marketing ideas, you can also view and listen to recorded versions from your control panel under Resources and Audio on Demand.