Community Page Creation
Community Page Creation
Create Community pages:
Create pages on your local neighborhoods or communities to add SEO value to your site. For an example, see below: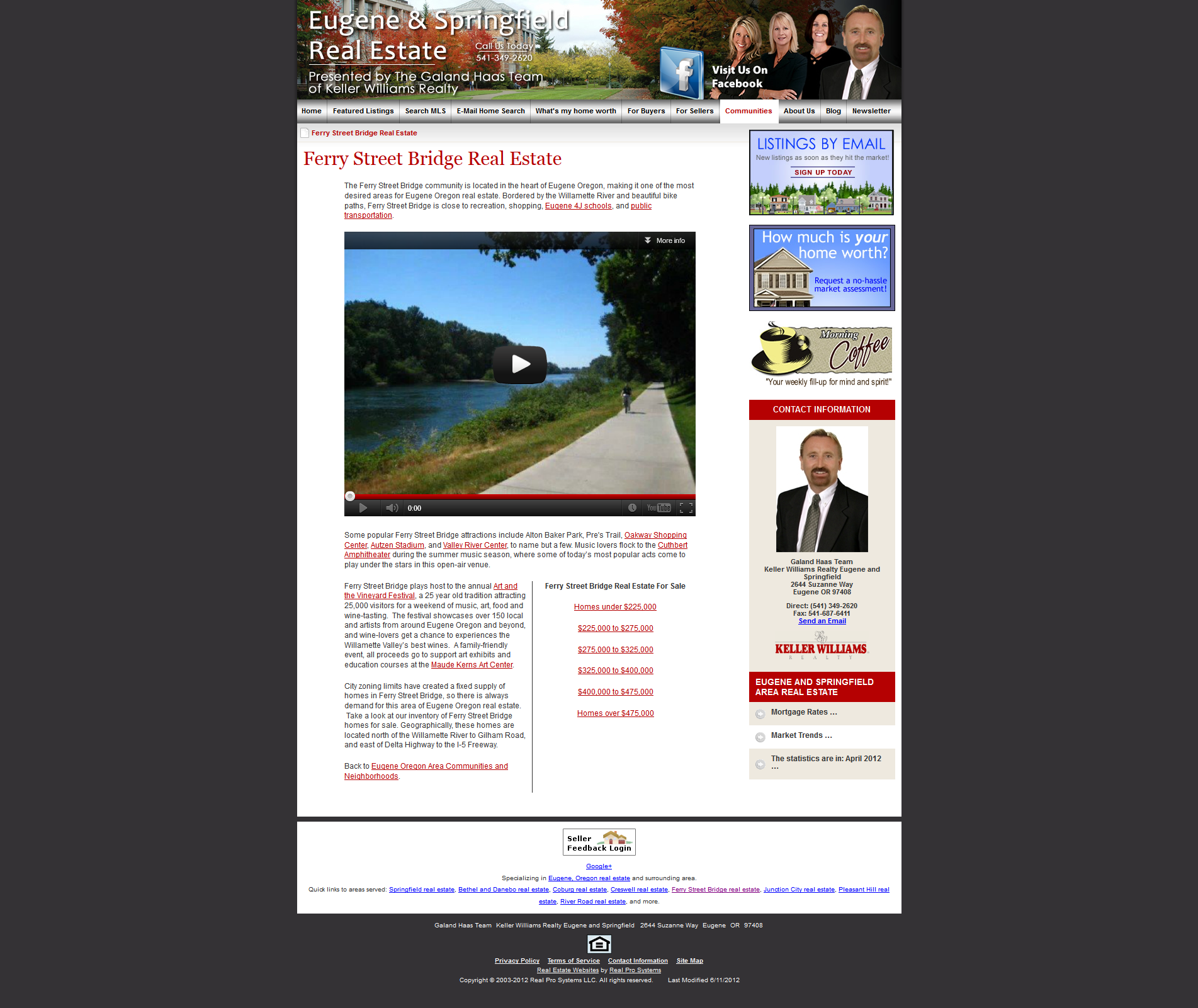 Log into your admin panel:
We can create these pages for you, information and pricing is below:
Custom community pages are:
1.Approximately 400-600 words in length
2.Researched and written based on available and provided resources
3.Optimized for a specific search term
4.Implemented into the website menu structure
5.Formatted to include customized links, including IDX/Broker links, if applicable
6.Formatted to include a main image, or embedded video if provided
Services are offered as a package, or ala carte, depending on agent need.
Package Pricing:
The community package starts at $399, and includes three optimized community pages, plus a featured landing page linking to the individual articles. Additional community pages are available for only $119 each. A community package can be upgraded with a Google map summary page for an additional $199.
Ala Carte Pricing:
Custom Community Page - $150
Google Map Page (up to 10 areas) - $300
Sample community pages include:
Northwest-Portland-Oregon-Real-Estate
Southwest-Portland-Oregon-Real-Estate (with agent provided video)